Roll over image to zoom in
Click on image to zoom
Product Description:
The LG Electronics/Zenith AKB32559904 remote control allows easy operation for your compatible LG Electronics/Zenith model. The LG Electronics/Zenith AKB32559904 is perfect if you lose the one that was included with your unit or if you're in need of an additional remote. The AKB32559904 controls all basic functions of the unit. Batteries Sold Separately.
Specifications
Model: AKB32559904
Part Number: AKB32559904
Catalogue No.: 62981
Battery Required :

AA Battery 2 pack
The LG AKB32559904 TV Remote Control is originally supplied with TV models: LG 23LS7DC, LG 32LC7D, LG 32LC7DC, LG 32LC7DUK, LG 37LC7D, LG 42LC7D, LG 42PC5D, LG 42PC5DC, LG 42PC5DUC, LG 42PC5DUL LG 50PC5D LG 50PC5DC LG 50PC5DUC LG 50PC5DUL LG 60PC1DC
The LG AKB32559904 TV Remote Control is compatible with TV models: ZENITH 32CL2D, ZENITH 32LC2D, ZENITH 32LC2DU, LG 32LG10, LG 37LB4DS, LG 37LB5D, ZENITH 37LC2D, LG 42LB4DS, LG 42LBX, ZENITH 42LC2D LG 42LC2DUD ZENITH 42PC3D LG 42PC3DC ZENITH 42PC3DV LG 47LBX ZENITH 50PC3D LG 50PY3D LG 52LB5DF LG 52LBX ZENITH 60PC1D
Customer Reviews
LG AKB32559904 Remote Control
Used this for my lost remote. Found out it was just like the one I lost.
Operating Manuals Available for LG AKB32559904 TV Remote Control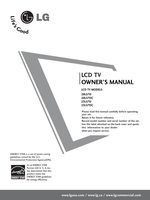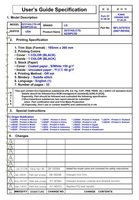 Originally Supplied with Models