Roll over image to zoom in
Click on image to zoom
Product Description:
MODEL: 6710T00009B
LG TV, LCD REMOTE CONTROL
Specifications
Model: 6710T00009B
Part Number: 6710T00009B
Catalogue No.: 35716
Battery Required :

AA Battery 2 pack
The LG 6710T00009B TV Remote Control is originally supplied with TV models: LG 32LP1DC, LG 32LX3DC, LG 32LX3DCS, LG 32LX3DCSUA, LG 32LX3DCUA, LG 32LX4DC, LG 32LX4DCS, LG DU30LZ30, LG DU30LZ30U, LG DU37LZ30 ZENITH DU37LZ55 LG DU42LZ30 ZENITH L27W46 LG LG32LX3DCS LG RM26LZ50 LG RM27LZ50 LG RM27LZ50C LG RU17LZ50 LG RU17LZ50C LG RU23LZ50 LG RU23LZ50C LG RU27LZ50C LG RU32LZ50 LG RU32LZ50C
The LG 6710T00009B TV Remote Control is compatible with TV models: LG DU42PX12X, LG DU42PX12XC, ZENITH DU42PX12XD, LG DU42PZ60, LG DU42PZ60H, LG DU50PX10, LG DU50PX10C, LG DU50PZ60, LG DU50PZ60H, ZENITH H19F34DT ZENITH H20F34DT ZENITH H25F34DT LG RM20LZ50 LG RM20LZ50C LG RM26LZ30 LG RM32LZ50 ZENITH RU27FB30C ZENITH RU27FB31C LG RU32FC30 ZENITH RU48SZ40
Customer Reviews
LG 6710T00009B Remote Control
Typical remote. Over complicated. Way too many features most people would never use.
Operating Manuals Available for LG 6710T00009B TV Remote Control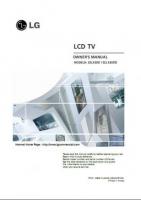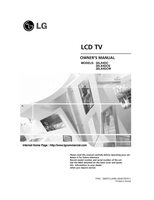 Originally Supplied with Models