Roll over image to zoom in
Click on image to zoom
Product Description:
For TV DVD/VCR Combo , HI-FI VHS, Model: 076D0FB010, JVCX076D0FB010
Registered on 2002-02-22
Model: 076D0FB010
Part Number: X076D0FB010
Associated Number: X-076D0FB010
Catalogue No.: 3835

Battery Required :
AA Battery 2 pack
Customer Reviews
I purchased a 2nd hand VHS/DVD combo player after my existing one bit the dust but the unit I bought did not have a remote. After much searching on the internet for a remote, I came across Replacement Remotes.com which was the only site that had an exact replacement for the VHS/DVD player I had. The remote I got was brand new, at a good price and worked flawlessly. All I had to do to make it work was add batteries. I would recommend this site highly to anyone that needs a replacement remote.
JVC 076D0FB010 Remote Control
The remote was perfect oem
JVC 076D0FB010 Remote Control
Operating Manual Available for JVC 076D0FB010 TV/VCR/DVD Remote Control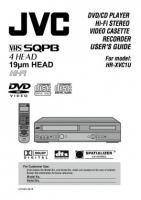 Originally Supplied with Models