Roll over image to zoom in
Click on image to zoom
Product Description:
MODEL: LP20034020B, LP20034-020

Supplied with Models:
HRA35U, HRA51U, HRA55U, HRA55

This remote will replace the LP20034-020A
Registered on 1998-11-01
Registered on 1998-11-01
Registered on 1998-11-01
Model: LP20034020
Part Number: LP20034020B
Associated Number: LP20034-020
Catalogue No.: 3986

Battery Required :
AA Battery 2 pack
JVC LP20034020 VCR Remote Control is guaranteed to work with the following VCR models:
Originally supplied with VCR models: JVC HRA350, JVC HRA35U, JVC HRA51U, JVC HRA55, JVC HRA55U,
Compatible with VCR models: SANYO DVD6070, YAMAHA DVDS1500, FISHER DVDS1500U, JVC HRA34U, JVC HRA54U, JVC HRA590, JVC HRV54U, JVC JRA54U, JVC MRA54U, Panasonic PT37PD4P Panasonic PT37PWD4UZ Panasonic PT42DP3 Panasonic PT42DP3P Panasonic PT42PD2P Panasonic PT42PD3P Panasonic PT42PD3P5 Panasonic PT42PD4P Panasonic PT42PHD4D Panasonic PT42PHD4P Panasonic PT50PD3 Panasonic PT50PD3P Panasonic PT50PHD4D Panasonic PT50PHD4P Panasonic PT72PHD4P Panasonic TH37PM50 Panasonic TH37PW4 Panasonic TH37PW5 Panasonic TH37PW5UZ Panasonic TH37PWD4 Panasonic TH37PWD4UZ Panasonic TH37PWD5 Panasonic TH37PWD5UZ Panasonic TH42PHD5 Panasonic TH42PHD5UY Panasonic TH42PHW5 Panasonic TH42PHW5UZ Panasonic TH42PHWSUZ Panasonic TH42PW3 Panasonic TH42PW3U Panasonic TH42PW4U Panasonic TH42PW4UZ Panasonic TH42PW5 Panasonic TH42PW5UZ Panasonic TH42PWD3 Panasonic TH42PWD3U Panasonic TH42PWD4 Panasonic TH42PWD4Q Panasonic TH42PWD4U Panasonic TH42PWD4UY Panasonic TH42PWD4V Panasonic TH42PWD4VUY Panasonic TH42PWD5 Panasonic TH42PWD5Q Panasonic TH42PWD5UY Panasonic TH42PWD5V Panasonic TH50PH Panasonic TH50PHD3 Panasonic TH50PHD30BX Panasonic TH50PHD3U Panasonic TH50PHD3V Panasonic TH50PHD3VU Panasonic TH50PHD5 Panasonic TH50PHD5UY Panasonic TH50PHD5VUY Panasonic TH50PHW3 Panasonic TH50PHW30BX Panasonic TH50PHW3U Panasonic TH50PHW5 Panasonic TH50PHW5UZ Panasonic TP50PHD3 JVC XLV241TN JVC XLV241TNJK JVC XLV242BK JVC XLZ441TN JVC XLZ441TNJ
Customer Reviews
JVC LP20034020 Remote Control
I found an old vhs player and wanted to play some old tapes but there was no remote so I had to find one.
JVC LP20034020 Remote Control
For a used item, the quality was good.
Operating Manual Available for JVC LP20034020 VCR Remote Control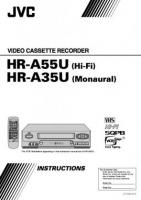 Originally Supplied with Models