Product Description:
Please be aware that our competitors have fakes and that they are much lesser quality. (Please check the Netflix button, if it doesn't have a black stroke/drop shadow behind the white Netflix text. Then it is a fake) We guarantee ours to be Original equipment.
Model: EN33926A
Part Number: 166485
Associated Number: EN-33926A
Catalogue No.: 80392

Battery Required :
AAA Battery 2 pack
Guaranteed Compatible Universal :
Anderic RRU401
, Use code:
2691
(
click here for programming instructions
)
Frequency Type :
IR
Dimensions:
1.00 x 6.00 x 1.00 (W x L x D, inches)
The original HISENSE EN33926A TV Remote Control is in-stock and ships within 24 hours.
The original HISENSE EN33926A TV Remote Control carries a 60-Days Warranty.
HISENSE EN33926A TV Remote Control is guaranteed to work with the following TV models:
Originally supplied with TV models: HISENSE 32H5FC, HISENSE 32K20, HISENSE 32K20DW, HISENSE 32K20W, HISENSE 40H5, HISENSE 40H5B, HISENSE 40K366WN, HISENSE 48H5, HISENSE 50H5G, HISENSE 50H5GB HISENSE 50K23DGW HISENSE 50K610GWN HISENSE 55K610GWN HISENSE 65H8CG HISENSE 75H9
Compatible with TV models: HISENSE 23A320, HISENSE 32K26, HISENSE 32K360, HISENSE 32K366W, HISENSE 39V77C, HISENSE 40K360, HISENSE 40K366W, HISENSE 50K316DW, HISENSE 50K360G, HISENSE 50K362G HISENSE 50K610GW HISENSE 55K23DGW HISENSE 55K610GW HISENSE F55T39EGWD HISENSE Lhd23a300us
Customer Reviews
Great original heavy remote. Paid extra for two day shipping on Sat and it arrived on Thursday. Easy set up to synch.
Very easy and deliver and time thank you very much
Almost perfect. Didn't have the 3d button. Seller is great! Highly recommend using.
Perfect replacement. Extra fast shipping. Very Pleased
Fast delivery Correct product
Works better than the one that came with the tv
Good replacement. Works great!
There was no back cover over the batteries.
It will not work with my TV
HISENSE EN33926A Remote Control
HISENSE EN33926A Remote Control
HISENSE EN33926A Remote Control
Factory replacement for a failed factory remote. It works well. No added features or benefits.
Operating Manuals Available for HISENSE EN33926A TV Remote Control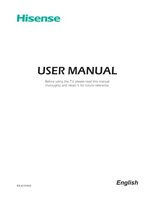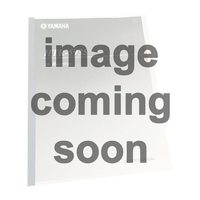 Originally Supplied with Models