Product Description:
REMOTE CONTROL
WILL REPLACE THE FOLLOWING TV REMOTE CONTROL MODELS:
EMERSON 32FNT004 (p/n: URMT32FNT004)
EMERSON NH305UD (p/n: NH305UD)
EMERSON NH310UP (p/n: NH310UP)
Specifications
Model: NH303UD
Part Number: NH303UD
Catalogue No.: 80030
Battery Required :

AAA Battery 2 pack

Guaranteed Compatible Universal : Anderic RRU401

, Use code:

2689

(

click here for programming instructions

)
Customer Reviews
It works great. I am happy I found it. I had lost my other remote during a move and I was sure a little upset.
The remote works very well. I am pleased that I was able to obtain it. My TV was inoperable without the remote as I could not input the necessary command. Thanks for your prompt service.
EMERSON NH303UD Remote Control
product was fine, works like the original that we lost.
Operating Manuals Available for EMERSON NH303UD TV Remote Control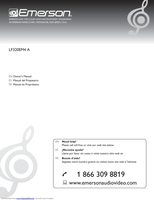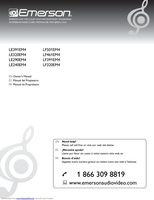 Originally Supplied with Models