Product Description:
The Anderic RRTV501D remote control replaces many original equipment Sony DVD/VCR Recorder remotes. The RRTV501D will work right out of the package for compatible Sony DVD/VCR Recorder models listed (but not limited to) without any programming. The RRTV501D is a pre-programmed Sony DVD/VCR Recorder remote and cannot be programmed to any other devices. The remote includes popular features like MENU, INPUT and of course, all other buttons for normal operations. For detailed information on how to use this product with your Sony DVD/VCR Recorder, please refer to your Sony DVD/VCR Recorder's operating manual. This remote comes with a 1-Year Replacement Warranty.

Additional information:
• This remote only works Sony DVD/VCR Recorders
• This remote will NOT program to any other devices (TVs, Cable boxes, etc.)
• Full MENU features are supported with this remote
• NO PROGRAMMING REQUIRED
• 1-YEAR replacement warranty included
WARNING: Before ordering this remote, please compare the buttons on this remote with the buttons on your original remote to make sure this remote will operate all the buttons you need.

USING THIS REMOTE:
This remote has two modes: TV and DVD/VIDEO. All keys with the Maroon dot beside them, remote must be in TV mode to operate, including POWER key. For DVD functions you must be in DVD/VIDEO mode to operate. To switch between modes simply press the mode key first at top of remote. Press TV key and remote is TV mode, press DVD/VIDEO key and now the remote is in DVD mode.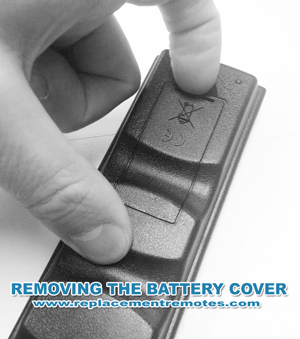 Model: RRTV501D for SONY
Part Number: RRTV501D
Catalogue No.: 67029

Battery Required :
AAA Battery 2 pack
Frequency Type :
IR
Dimensions:
2.00 x 6.00 x 1.00 (W x L x D, inches)
Customer Reviews
Received it on time as promised. It worked as well as expected. This is the third one I have replaced. I hope dring the past few years the mfg. has improved the quality of the merchandise.
Works great and came really fast.
This product arrived earlier than expected, and works perfectly for me, even though it is not the original Sony remote. I am very happy with it and would recommend replacementremotes.com.
The first remote didn't work, so the company promptly sent another that one that worked perfectly. Great customer service.
Great service, easy to find what I needed. Quick shipping!
Thanks for you prompt service .
It's not exactly like my original remote but works perfectly.
Item received in new condition and works perfectly. The on-line help video was awesome. Thanks for being an honorable and dependable company.
What we needed and works perfectly.
Excellent. Works perfectly. First one arrived smashed to bits because of poor packing. Replacement arrived quickly and intact. What a relief! So glad !
Picked up a used unit at a thrift store. It was nice to be able to find a remote at a reasonable price to go with it. Works just like the original.
Great replacement remote. It runs all features on my DVD/ VHS Sony Combo. I recommend it.
Again, user's guide would have been helpful.
Sales rep polite and knowledgeable. Bought item for a friend; user's guide would have been helpful.
ANDERIC RRTV501D SONY Remote Control
ANDERIC RRTV501D SONY Remote Control
Product arrived as promised. Works great. No programming necessary
ANDERIC RRTV501D SONY Remote Control
It works just fine with my Sony equipment.
ANDERIC RRTV501D SONY Remote Control
The replacement works fine and is so similar physically to the Sony original that it was easy to adapt to the replacement. I fully recommend it.
ANDERIC RRTV501D SONY Remote Control
i needed new dvd/vcr remote and i ordered it from this site. works great no issues