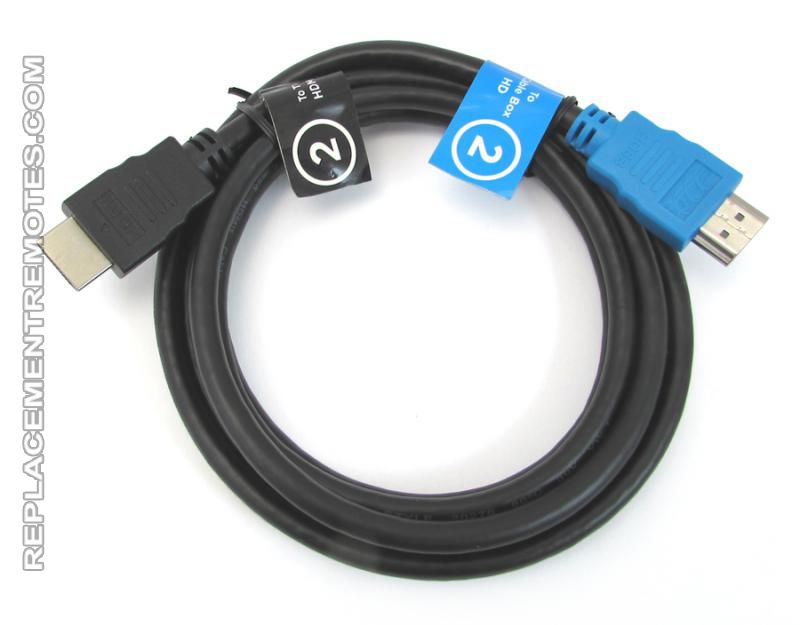 Roll over image to zoom in
Click on image to zoom
Product Description:
Replacement 6 Foot HDMI HDTV Cable. Great for use with all new HDTVs, Blu-Ray Players, Flat-Panel TVs, and any other Hi-Def Audio Video equipment.
Specifications
Model: 6 Foot HDMI Cable
Part Number: HDMI6
Catalogue No.: 75559
Dimensions:

6.00 x 6.00 x 1.00 (W x L x D, inches)
Customer Reviews
Came very quickly. Easy transaction. Haven't used it yet but happy with the service n timely delivery. Will definitely order from same merchant.
They work great, and delivery was quick! Thank you so much...! Andrew
Why buy a more expensive cable, works perfectly
Anderic Generics 6 Foot HDMI Cable
Great cables for a great price!
Generic 6Ft_HDMI_Cable
For dvd player good quality cable for the price
Generic 6Ft_HDMI_Cable
Great quality for the price. Very thick cord and great length. Definitely recommend to others looking for an HDMI cord.
Generic 6Ft_HDMI_Cable
my tv doesn't have the HDMI connector, but it was still a bargain.
Generic 6Ft_HDMI_Cable
great product. Works like a charm.
Generic 6Ft_HDMI_Cable
I use the cable as a replacement for one lost in moving. It works as well as the one that came with the dvd player.
Generic 6Ft_HDMI_Cable
haven't tested, but am sure it will work to connect computer to TV
Generic 6Ft_HDMI_Cable
Good quality cable. Using it for my laptop to HDTV.
Generic 6Ft_HDMI_Cable
I just needed a cable of this length. I connect my laptop to the TV panel to view a movie on the big screen. Thank you. The price is low, I'm very pleased. I will surely recommend.
Generic 6Ft_HDMI_Cable
works fine, looks like a good cable, and can't beat the $2.95 price.
Operating Manuals Available for Anderic Generics 6 Foot HDMI Cable HDMI Cable
Originally Supplied with Models