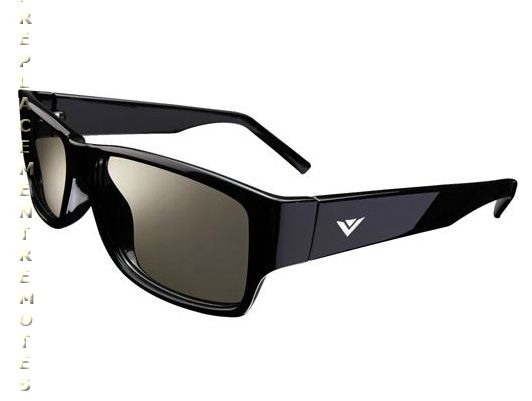 Roll over image to zoom in
Click on image to zoom
Product Description:
The Vizio XPG202 Theater 3D glasses are lightweight, comfortable and battery-free, delivering a cinema-style 3D experience into your own home. The glasses feature passive circular polarized glass with a polarizer efficiency of 99.9+%, allowing you to see crystal-clear, flicker-free images that are up to 50 percent brighter, and causes less eye strain and less ghosting than conventional 3D.
The lightweight 3D glasses are stylish and eco-friendly making it the right choice for viewing concerts, movies and sporting events in three-dimensional ambiance. The pack includes two 3D glasses, enabling you to share the experience with a friend or family member. It is also compatible with RealD technology, allowing you to catch the latest 3D movie at your local theaters, as well. The glasses come with curved lenses in a folding frame, which provides easy storage and portability. Get the Vizio theater 3D glasses and enjoy a wonderful real-life movie experiences in your own home.
Vizio XPG202 Theater 3D
3D Type: Passive circular polarized
Standard: RealD standard compatible
Frame Type: Curved lens with folding frame
Comfortable, lightweight design
2-pack
99.9+% polarizer efficiency
SAME AS THE XPG201
Model: XPG202
Part Number: XPG202_2PACK
Catalogue No.: 77995

This 3d glasses can be used with units :
TV