Product Description:
Model: RM-Y186
P/N 146867911, 147667911
SONY TV REMOTE CONTROL
Specifications
Model: RMY186
Part Number: 146867911
Associated Number: RM-Y186
Catalogue No.: 3772
Battery Required :

AA Battery 2 pack
The SONY RMY186 TV Remote Control is originally supplied with models: SONY K32HS500, SONY KV32HS500, SONY KV32HX700, SONY KV34DRC500, SONY KV36BR250, SONY KV36FS500, SONY KV36HS500, SONY RMY186,
The SONY RMY186 TV Remote Control is compatible with models: SONY 50EX121B, HITACHI 50SX5P, SONY KD53V85, SONY KP3V85, SONY KP41T25, SONY KP41T25C, SONY KP43T75, SONY KP43T75/, SONY KP43T90, SONY KP46V25 SONY KP48/53/6 SONY KP485 SONY KP48536 SONY KP485361 SONY KP48S75 SONY KP48V80 SONY KP48V85 SONY KP48V85/ SONY KP48V90 SONY KP530V80 SONY KP53570 SONY KP535V80 SONY KP53680 SONY KP53N77 SONY KP53S76 SONY KP53U80 SONY KP53V25 SONY KP53V8 SONY KP53V80 SONY KP53V82 SONY KP53V85 SONY KP53V90 SONY KP53VP80 SONY KP53Z85 SONY KP5553V80 SONY KP58V85 SONY KP61S75 SONY KP61V25 SONY KP61V80 SONY KP61V85 SONY KP61V90 SONY KPS3V80 SONY KV27S15 SONY KV27V15 SONY KV27XBR37 SONY KV27XBR37/ SONY KV27XBR45 SONY KV27XBR45M SONY KV29RS15 SONY KV32S15 SONY KV32S16 SONY KV32V15 SONY KV32V16 SONY KV32XBR37 SONY KV32XBR400 SONY KV32XBR45 SONY KV32XBR85 SONY KV34V15C SONY KV369XBR400 SONY KV36BR400 SONY KV36XB SONY KV36XB4400 SONY KV36XBR40 SONY KV36XBR400 SONY KV36XBR4000 SONY KV36XBR400H SONY KV36XBR4A SONY KV36XR400 SONY KV48V80 SONY KV48V85 SONY KV53V80 SONY KV61V80 SONY KVS6XB400 SONY KVXBR36 SONY RMY174 SONY RMY905
Customer Reviews
SONY RMY186 Remote Control
SONY RMY186 Remote Control
The remote seems to do everything it's suppossed to. I had tried using an universal remote but it couldn't access the menu. I wasn't sure if that was the tv or the remote and I found out when I got this one that it was the tv because the sony remote could do some other functions. The great thing is the sony remote can operate multiple devices so I can use it as a universal remote in the future if my other gives out. It had a great flip feature that showed more buttons. Kind of a novelty thing for me.
Operating Manuals Available for SONY RMY186 TV Remote Control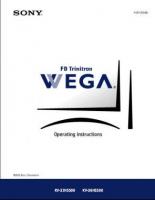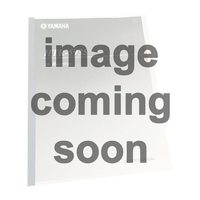 Originally Supplied with Models