Product Description:
REMOCON-SMART CONTROL FOR 2018 TV'S
Specifications
Model: BN5901298H/RMCSPN1AP1 SMART
Part Number: BN5901298H
Associated Number: BN59-01298H
Catalogue No.: 191043
Battery Required :

AA Battery 2 pack

Dimensions:

2.00 x 6.00 x 1.00 (W x L x D, inches)
The SAMSUNG BN5901298H/RMCSPN1AP1 SMART TV Remote Control is originally supplied with TV models: SAMSUNG QN55Q7CNAFXZA, SAMSUNG QN55Q7FNAFXZA, SAMSUNG QN55Q8FNBFXZA, SAMSUNG QN65Q6FNAF, SAMSUNG QN65Q6FNAFXZA, SAMSUNG QN65Q7CNAFXZA, SAMSUNG QN65Q7CNAVXZA, SAMSUNG QN65Q7FNAFXZA, SAMSUNG QN65Q8FNBFXZA, SAMSUNG QN75Q6FNAFXZA SAMSUNG QN75Q7FNAFXZA SAMSUNG QN75Q8FNBFXZA SAMSUNG QN82Q65FNFXZA SAMSUNG QN82Q6FNAFXZA
The SAMSUNG BN5901298H/RMCSPN1AP1 SMART TV Remote Control is compatible with TV models: SAMSUNG QN55Q6FNAFXZA, SAMSUNG UN49NU8000, SAMSUNG UN49NU8000FXZA, SAMSUNG UN49NU800D, SAMSUNG UN49NU800DFXZA, SAMSUNG UN55NU8000, SAMSUNG UN55NU8000FXZA, SAMSUNG UN55NU800D, SAMSUNG UN55NU800DFXZA, SAMSUNG UN55NU800DV SAMSUNG UN55NU8500FXZA SAMSUNG UN65NU8000 SAMSUNG UN65NU8000FXZA SAMSUNG UN65NU800D SAMSUNG UN65NU800DFXZA SAMSUNG UN65NU8500FXZA SAMSUNG UN75NU8000 SAMSUNG UN75NU8000FXZA SAMSUNG UN75NU800D SAMSUNG UN75NU800DFXZA SAMSUNG UN82NU8000 SAMSUNG UN82NU8000FXZA SAMSUNG UN82NU800D SAMSUNG UN82NU800DFXZA
Customer Reviews
Perfect replacement when the first remote went.
Replacement remote works great. The new remote sync'd up automatically with my TV after powering it on.
I only wanted a new (not used or refurbished) Samsung-made remote, identical to the one that came with my Samsung TV, not a "compatible" one made by another company, even though one of those would cost MUCH less. I had read too many reviews about "compatible" remotes that worked OK but did not hold the programming, and had to be re-paired with the TV constantly. This was the real deal. Paired up with the TV instantly and works perfectly!
Great product, great customer service.
Perfect Replacement. Functions exactly as the original.
The remote works great.. i just had to press a few buttons for the remote to function at 100%..
Exactly what I wanted could not ask for anything more shipping was quick and easy all I can say is thank you
Excellent product works great
Great price and quick delivery!
Fully functional OEM replacement at a decent price.
Perfect exact replacement remote for my Samsung QLED TV
Quick shipping and item was received in good working condition.
Your product was an exact replacement for the remote I lost and much cheaper than buying from Samsung.
Exactly like the one my dog ate. Came quickly and works perfectly. I will buy from this company again
Remote arrived and looked exactly like the picture! Everything was exactly as represented in the listing. My dog chewed it up the same night I got it, which was the reason I purchased it to replace the last one he chewed up. So satisfied I will be buying another!
Fast shipment, smooth transaction.
quick shipping and works as expected.
Very Quick delivery, exact remote as needed. So Glad i found this website!! Highly recommended!!
I received my remote quickly and it works just like my original!
Could not tell the remote was a referb. Great value!
It came quickly and works as expected!
Exact replacement, delivered quickly.
Operating Manual Available for SAMSUNG BN5901298H/RMCSPN1AP1 SMART TV Remote Control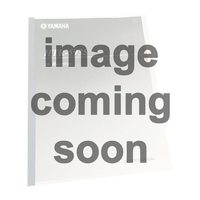 Originally Supplied with Models