Product Description:
Original Samsung Smart remote (silver)
Specifications
Model: BN5901181A SMART
Part Number: BN5901181A
Associated Number: BN59-01181A
Catalogue No.: 80972
Battery Required :

AAA Battery 2 pack
Customer Reviews
Exactly the same as the original product which failed. Works as designed. Fast delivery. Pricey!
THX for sending out so quickly.
arrived quickly and was able to get it working without too much difficulty
Just what I needed. I'm so glad your website is there for those of us who cannot be without our remote controls. It came fast and worked without any problems. Thank you! Will be telling people I know about your site and my family and I will definitely be back to shop here again.
SAMSUNG BN5901181A Silver Remote Control
I recommend the remote for people who need this type for their TV... My dog literally ate mine so I needed a new one.
SAMSUNG BN5901181A Silver Remote Control
Very satisfy especially when you have to sign for your package just don't drop it off by the door that's a beautiful thing and the remote work wonderful I'm back in business
SAMSUNG BN5901181A Remote Control
Operating Manual Available for SAMSUNG BN5901181A SMART TV Remote Control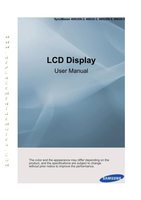 Originally Supplied with Models