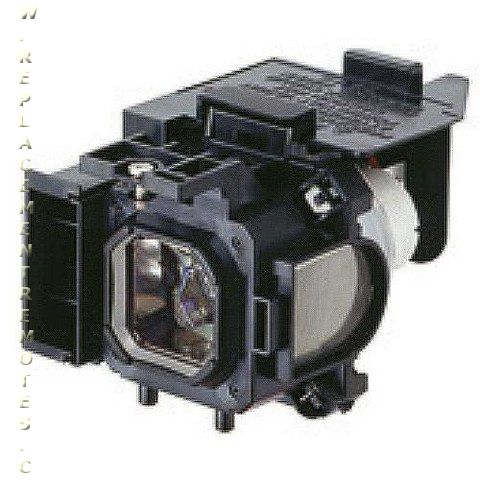 Roll over image to zoom in
Click on image to zoom
Product Description:
NP05LP NEC Projector Lamp Replacement. Projector Lamp Assembly with High Quality Genuine Original Ushio Bulb Inside.
Specifications
Model: NP05LP for NEC
Part Number: NP05LP
Catalogue No.: 87016
This projector lamp assembly can be used with units :

Projector

Dimensions:

5.00 x 5.00 x 5.00 (W x L x D, inches)
All projection lamps and bulbs include a 6-month warranty from the purchase date. Remember to save the original packaging. To view our full Projector Lamps Returns and Warranty Policy, click the link at the bottom of the website labeled "Projector Lamps Warranty."
The Anderic Generics NP05LP for NEC Projector Lamp Assembly is originally supplied with Projector models: CANON LV7365, CANON LVLP30, NEC NP901, NEC NP901WJ, NEC NP905, NEC NP905G, NEC NP905G2, NEC NP905J, NEC VT700, NEC VT700J NEC VT800
The Anderic Generics NP05LP for NEC Projector Lamp Assembly is compatible with Projector models: BOXLIGHT 1706B001 Bulb, NEC 3522B003AA, BOXLIGHT BL WX25NU, BOXLIGHT BL X25NU, BOXLIGHT Boston WX27NST, BOXLIGHT Boston X28NST, BOXLIGHT BOSTONST-930, BOXLIGHT LV5100, BOXLIGHT LV5110, CANON LV5200 CANON LV5210 CANON LV5220 SANYO LV5300 SANYO LV5500 BOXLIGHT LV7100 SANYO LV7105 CANON LV7210 CANON LV7215 CANON LV7220 CANON LV7225 CANON LV7230 CANON LV7240 CANON LV7245 CANON LV7250 CANON LV7255 CANON LV7260 CANON LV7265 CANON LV7275 CANON LV7280 CANON LV7285 CANON LV7290 CANON LV7295 CANON LV7300 CANON LV7300E BOXLIGHT LV7320 BOXLIGHT LV7325 CANON LV7340 CANON LV7345 CANON LV7350 CANON LV7355 CANON LV7370 CANON LV7375 CANON LV7380 CANON LV7385 CANON LV7390 CANON LV7490 SANYO LV7500 SANYO LV7510 CANON LV7525 CANON LV7545 CANON LV7555 CANON LV7565 CANON LV7575 CANON LV7585 CANON LV8215 CANON LV8225 CANON LV8235 CANON LV8300 CANON LV8310 CANON LV8320 SANYO LVLP01 SANYO LVLP02 CANON LVLP03 SANYO LVLP04 BOXLIGHT LVLP05 CANON LVLP06 SANYO LVLP07 SANYO LVLP10 CANON LVLP11 SANYO LVLP12 CANON LVLP13 SANYO LVLP14 CANON LVLP15 CANON LVLP16 CANON LVLP17 CANON LVLP18 CANON LVLP19 CANON LVLP21 CANON LVLP22 SANYO LVLP23 CANON LVLP24 CANON LVLP25 CANON LVLP26 CANON LVLP27 CANON LVLP28 CANON LVLP29 CANON LVLP31 BOXLIGHT P3 WX25NU BOXLIGHT ProjectoWrite3 X32N BOXLIGHT Seattle WX25NU BOXLIGHT Seattle X25NU BOXLIGHT Seattle X40N HITACHI SP11I BOXLIGHT SP45M BOXLIGHT SP50M SANYO SP5T SANYO SP6T SANYO SP9T BOXLIGHT WX25N BOXLIGHT XD10M
VIEW ALL MODELS COMPATIBLE WITH Anderic Generics NP05LP Projector Lamp Assembly
Originally Supplied with Models