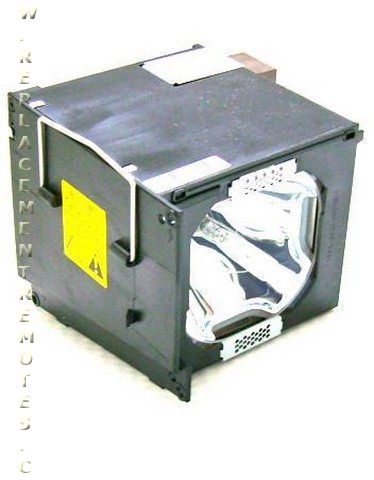 Roll over image to zoom in
Click on image to zoom
Product Description:
ANK9LP Sharp Projector Lamp Replacement. Projector Lamp Assembly with High Quality Genuine Original Ushio Bulb Inside.
Specifications
Model: ANK9LP for SHARP
Part Number: AN-K9LP
Catalogue No.: 86724
This projector lamp assembly can be used with units :

Projector

Dimensions:

5.00 x 5.00 x 5.00 (W x L x D, inches)
All projection lamps and bulbs include a 6-month warranty from the purchase date. Remember to save the original packaging. To view our full Projector Lamps Returns and Warranty Policy, click the link at the bottom of the website labeled "Projector Lamps Warranty."
The Anderic Generics ANK9LP for SHARP Projector Lamp Assembly is originally supplied with Projector models: Runco 151-1025-00, SHARP AN-K9LP1, SHARP BQCXVZ9000/1, Runco RUPA004900, Runco VX1000C, Runco VX4000C, Runco VX5000C, SHARP XVZ9000, SHARP XVZ9000U,
The Anderic Generics ANK9LP for SHARP Projector Lamp Assembly is compatible with Projector models: Runco 151104300, Runco BP4700023A Bulb, Runco BP9600224A Bulb, Runco BP9600224B Bulb, Runco BP9600224C, Runco BP9600224D, Runco BP9600224E, Runco RS-1100 ALT, Runco RS900, SHARP RUPA-004900 Vidikron Projection Vision Model 65 Vidikron Projection Vision Model 75 SHARP VX-1000C Runco VX-3000 Cinewide Runco VX-3000 Ultra Runco VX-3000d Runco VX-3000i SHARP VX-4000C SHARP VX-5000C Runco VX1000Ci Runco VX1000d Runco VX4000Ci Runco VX4000d Runco VX5000Ci Runco VX5000d
Originally Supplied with Models