Product Description:
Length: 10 Feet
Has ground plug: Yes
UL Certificated.

This is a universal cable that can be used with any device that requires the 3 prong end. Used with many Monitors, HDTVs, Printers, Power supplies and many other applications. This cable is UL Certificated which guarantees a good quality, top of the line product. Beware of others selling non-certificated cables as they have not been test by UL and may not stand up to quality control.
Specifications
Model: 10 Foot Universal AWG
Part Number: 10FT3PPC
Catalogue No.: 90295
Dimensions:

2.00 x 6.00 x 2.00 (W x L x D, inches)
The Anderic Generics 10 Foot Universal AWG Power Cable is originally supplied with Audio and Video Cable models: Haier L39B2180B, Westinghouse WESTINGHOUSE WE28UX8310, Westinghouse WESTINGHOUSE WE40UX8310,
The Anderic Generics 10 Foot Universal AWG Power Cable is compatible with Audio and Video Cable models: SONY 182351211, SONY 182351212, SONY 182496412, SONY 182496413, SONY 183450811, AKAI CFTD2785, SAMSUNG CL15A8L, SAMSUNG CL15A8W, SAMSUNG CL21M21EQ, SAMSUNG CL21S8W SAMSUNG CL25A6P SAMSUNG CL25K4W SAMSUNG CL28A20HE SAMSUNG CL29M16MQDNXAP SAMSUNG CL29M21FQ SAMSUNG CL29M21MQ SAMSUNG CL29M6P SAMSUNG CL29M6PQ SAMSUNG CL29Z30HM SAMSUNG CL29Z30HS SAMSUNG CL32Z30HM SAMSUNG CL32Z6HM SAMSUNG CL34M9P SAMSUNG CMP6200S SAMSUNG CS20H2SX/XSE SAMSUNG CS21M20MQZSKLG SAMSUNG CS29D4S7X/AAG SAMSUNG CS29Z6HMQ SAMSUNG CS34Z7HWQ SAMSUNG CSN2077DV SAMSUNG CT17M6MQ SAMSUNG CT29K10MQ SAMSUNG CT32Z7P Westinghouse EW39T4LZ SAMSUNG FPT5084 SAMSUNG FPT5084X SAMSUNG FPT5084X/XAA SAMSUNG FPT5094W SAMSUNG FPT5094WX SAMSUNG FPT5094WX/XAA SAMSUNG FPT5884 SAMSUNG FPT5884X/XAA SAMSUNG FPT5894W SAMSUNG FPT6374 SAMSUNG FPT6374X SAMSUNG HCL4715WX SAMSUNG HCL473 SAMSUNG HCM4215 SAMSUNG HCM4215W SAMSUNG HCM4215WX SAMSUNG HCM4216WX/XA SAMSUNG HCN4226W SAMSUNG HCN4727W5S/XAA SAMSUNG HCN4727WX SAMSUNG HCN653WX SAMSUNG HCP4241W SAMSUNG HCP4241W5S SAMSUNG HCP4241WX SAMSUNG HCP4363 SAMSUNG HCP4363WX SAMSUNG HCP4752WX SAMSUNG HCP5241 SAMSUNG HCP5256 SAMSUNG HCP5256WX/XAA SAMSUNG HCR4241W SAMSUNG HCR4351 SAMSUNG HCR4355 SAMSUNG HCR4355WX/XAA SAMSUNG HCR4741W SAMSUNG HCR5251 SAMSUNG HD43 SAMSUNG HL50A650 SAMSUNG HL67A510J1FXZA SAMSUNG HLP5663WX/XA SAMSUNG HLP5667W SAMSUNG HLR4264W SAMSUNG HLR4264WX SAMSUNG HLR4266WX/XAA SAMSUNG HLR4667W SAMSUNG HLR4667W1XXAA SAMSUNG HLR4667WAX/XAA SAMSUNG HLR4667WAXXAA SAMSUNG HLR4667WXXAP SAMSUNG HLR5056W SAMSUNG HLR5064W SAMSUNG HLR5064WX SAMSUNG HLR5066WX/XAA SAMSUNG HLR5067W1XXAA SAMSUNG HLR5078W SAMSUNG HLR5078WXXA SAMSUNG HLR5656W SAMSUNG HLR5667W1XXAA SAMSUNG HLR5667WAX/XAA SAMSUNG HLR5667WX SAMSUNG HLR5667WXXAA SAMSUNG HLR5668W SAMSUNG HLR5668WX/XAA SAMSUNG HLR5678WXXAA SAMSUNG HLR6156W SAMSUNG HLR6167W
VIEW ALL MODELS COMPATIBLE WITH Anderic Generics 10FT3PPC Power Cable
Operating Manual Available for Anderic Generics 10 Foot Universal AWG Power Cable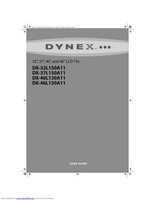 Originally Supplied with Models